How To Sell For Top Dollar:
We talk about this a lot. But what REALLY makes a home sell for more? Well the answer is that it varies from home to home. Yes, professional staging is a big deal. And so is professional photography. Videos help. And when your agency owns a digital marketing company...well...
But where the rubber meets the road is in the details. The paint scheme. The cabinet pulls. Light fixtures. Seemingly inexpensive items can actually cost you THOUSANDS when it comes time to sell your home. That's why we do the Maximum Home Value Assessment.
Using our collective experience, we know what sells homes. We know what buyers look at when they are at an open house or a private showing. We also know what looks better in photos. We look at your property through the eyes of a buyer as well as an appraiser to ensure you don't leave a penny on the table. We look at your home through the eyes of 3 different people. a possible buyer's eyes, an appraiser's eyes, and an inspector's.
---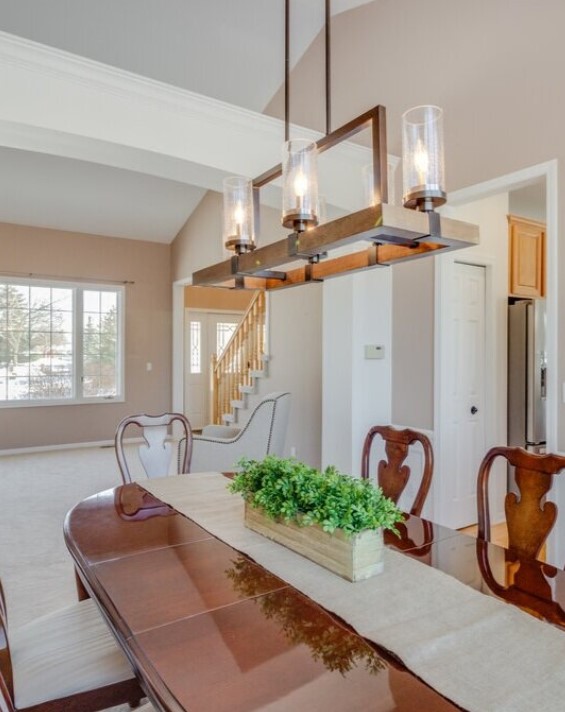 Buyer's Eyes:
If you're like most people, you will gladly invest $40 in rubbed bronze or brushed nickel cabinet pulls, maybe paint a wall or two, or spending $500 to upgrade light fixtures if each upgrade could mean making an additional $2,500-$10,000 more when you go to sell.
Our suggestions will at least double the amount you invest in the update or we won't even bring it up!
Example:
We had clients that were listed with a brand box brokerage agent with a big team at $194,900 and were being pressured to accept an offer at $175,000 which they refused to do. They fired their agent and called us. We came in and did an assessment and told them to neutralize some paint colors, take down some wallpaper, and some other miscellaneous updates. They did the work themselves and they spent under $1000 total out of pocket. After staging the home we listed it at $205,000 and sold it for $204,000. Almost $10,000 over the other agent's list price and $29,000 over the offer they wanted them to take!
---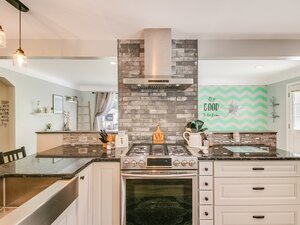 Appraiser's Eyes:
From adding granite countertops in the kitchen to updating a bathroom, or even something as big as building a garage. These are all upgrades that could not only increase the appeal in a buyer's eyes, but will add value in an appraiser's eyes as well.
These updates could be a little costly, but if we suggest them to you, it will be well worth the investment!
Example: We had a client whose had done a ton of really nice updates to their home but do to the lack of garage, we determined it was only worth $140,000 as it sat. We had the seller install a garage for $12,000 with a suggested list price after install of $180,000. The seller ended up selling $5000 OVER THE APPRAISED PRICE of $181,000 for an end price of $186,000!!! That was an additional $34,000 win fall on their $12,000 investment!
---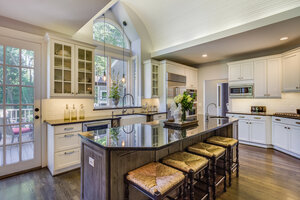 Inspector's Eyes:
We look for repairs that will cost less to address upfront or could possibly lead to a sale falling through if they are found during an inspection. Small things like replacing a $12 GFI plug could turn into a $150 repair if a bad plug is caught in an inspection and the buyer wants a licensed and insure electrician to replace it.
Other suggested repairs could be things keeping a property from being eligible for a particular type of financing like FHA or VA. Eliminating things like peeling paint or trip hazards can open up a property to a whole group of buyers that otherwise might not be able to purchase the home.
Example: We had a property in Plymouth that was listed with another Realtor for $239,000 and didn't sell. We had the owner do some work and take care of some repairs in order to be able to offer FHA and VA financing on the property. Overall they spend less around $7500 in repairs and updates. We sold the property to a buyer with FHA financing for $262,500.
---
Clients that we guide through this assessment make an average of 7% more on the sale of their home...
On a $200,000 sale that's an additional $14,000 in your pocket! Don't want to deal with doing the work? We have a list of tried and true contractors that will come and do the work. Don't have the money for the repairs? We have several contractors that are so confident in our ability to sell the home, they are willing to wait until the home sells in order to get paid.
The assessment usually takes about 20 minutes and we never bring a listing contract. We simply leave you with the list of items along with what we feel the sale price after the repairs/updates would be and allow you to decide what you want to do. We started our brokerage with a mindset that we didn't want to be like the rest. We wanted to provide everyone, client or no, with real value. And this is one way we can do that.
If you want a Maximum Home Value Assessment, Fill out this form below and we will reach out!